THE ONLINE FLIGHT CASE CONFIGURATOR
---
Our cases are looking for a new home.
Take a look at our remaining stock.
Megacase builds custom-made cases before your very eyes. In our German factory, we manufacture transport cases, racks, and special cases to the customers' specifications. At megacase.com you can configure your desired case to your personal requirements and ideas as well as order without risk.
On the foundation of these five basic styles, our flight case configurator can help you to plan your own personalised case. Any changes you make during the design process are made in real time in front of you in the 3D preview. Pricing is also immediately available – without the need to ask for a quotation, nor wait for a response. Besides the basic characteristics, such as dimensions, materials, and
case colors
, you can also freely select handles, lining, additional fittings, as well as add numerous extras such as castor wheels, wheel recesses, tour label dishes, etc.
FLIGHT CASES THAT ARE MADE IN GERMANY
From the very first advisory consultation to way beyond the last ball corner, your
transport trunks
and
flight cases
are exclusively planned and made in Germany.
Our philosophy is to build long-term and fair business relationships with our customers as well as with all our suppliers. In this manner, we ensure that we obtain a fair price when purchasing our supplies, while still maintaining a high quality of all materials.
An optimal system must have a solid foundation.
In our case, this is realized by selecting the best possible materials at the outset. Almost 95% of the fabrication process involves work done by hand. Continuing quality controls ensure consistently high standards.
By choosing Megacase, the
"Made in Germany"
-seal certifies:
Many years of experience in manufacturing flight cases
Advice and exact fabrication in accordance with the customer's specific requirements
Employees with expert knowledge guarantee the functionality and ergonomics of the product
Constant monitoring of the quality standards throughout the entire production process
A selection of tested and certified materials and components
Large assortment of mountable accessories and parts
Outstanding delivery times compared to the industry
High level of customer satisfaction
5 Year warranty
Delivery directly from the factory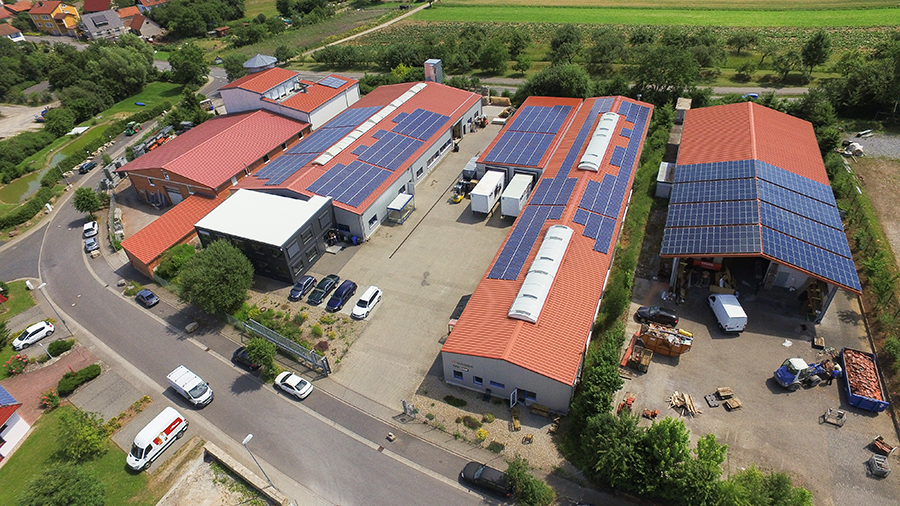 The delivery of our cases throughout Europe takes place directly from the factory, without any middle men. This does not only mean that we can offer flightcases for the best possible prices, but also that we can deliver directly to you without any detours. All flight cases are produced exclusively in Germany according to the highest industry standards for quality.

Fast, international delivery straight from the factory
Affordable delivery costs starting from €15
Custom-made, handcrafted, 100% made in Germany
From 7mm or 9mm birch plywood
Water-resistant phenolic resin coatings
High-quality Adam Hall closures & handles
Maximum stability & shipping suitability
Megacase – your equipment deserves it
Megacase flightcases can feature butterfly- or drawbolt latches (both of which can be made as lockable and/or recessed), and folding handles with spring mechanisms for easy handling. All of these elements are produced by our supplier Adam Hall.
Circumferential aluminum extrusions (profiles) and firmly attached ball shaped corners provide a high level of protection against impacts, and optimal dependability during use no matter the mode of transport. Optional industrial castor wheels can be mounted on the underside of the cases with reinforcement plates and greatly facilitate the ease of transportation. All 4 wheels can move around, 2 of which may be equipped with brakes. Even on smooth and sloping surfaces, they offer optimal braking power.
Foam linings covering the entire inner surface of the cases offer great protection against shocks and scratches. Linings come in thicknesses from 10mm up to 40mm. If requested, cases can also be made without lining.
All of our flight cases are made from extremely stable and durable birch plywood, selectable in thicknesses from 7 mm up to 9 mm. Dark phenolic resin coatings offer protection against detrimental outside influences, such as scrapes and moisture, and a variety of colors are available in scratch-resistant PVC coatings. All internal dimensions, such as length, height, and depth can be freely selected within the configurator.
With our 5-year warranty service, we stand for our stable and extremely long-lasting cases. See for yourself!
Flight Case – made to measure production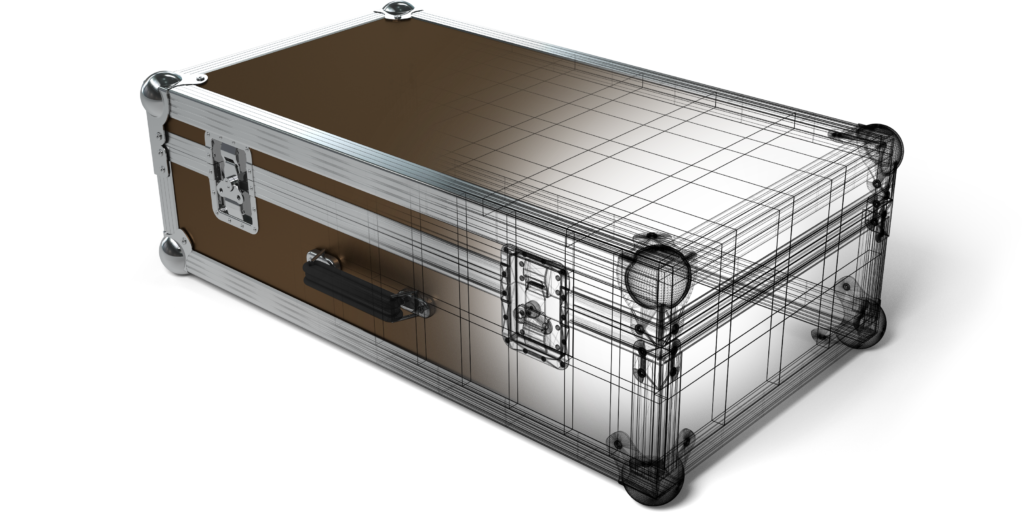 Hand made in Germany
Every Megacase is unique and made exactly to your specifications. The majority of cases can be configured and realised by using our
online configurators
at megacase.com.
For special requirements or adaptations (e.g. exhibits, monitors, electronic devices, laptops, keyboards/synthesisers) we are happy to offer one-on-one advice and will send you a personalised quotation within 24 hours. Simply fill in
our inquiry form
and we will take care of the rest.
For many models and types of devices, we already have available the dimensions saved in our database and can build your case as soon as we receive the specific designation of your device.